During the course of this project several stories have been recorded to increase accessibility to the project. Please select the recording you wish to hear from the list below.
This story is taken from a 16th Century Chronicle held in the Axbridge & District Museum's Archives and tells the story of Dunstan's banishment from the Court of King Edmund. However, following a near fatal hunting accident near Cheddar Gorge, the King makes a pledge to God that he will restore Dunstan to his Court in return for his life. This story is read by the Chair of the Museum's Trustees, John Page.
John Page recounts the history of the 16th Century Chronicle which contains the story of Dunstan and King Edmund
This is the story of how the Revd Gould gained his infamous reputation following the untimely deaths of three local Vicars who had been foolish enough to report him to the Bishop of Bath and Wells
John Page tells us some of the history behind the Revd Gould and how he got his infamous reputation
Powered by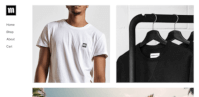 Create your own unique website with customizable templates.