I will be posting a tutorial giving some hints to help you get started with paper cutting shortly. However, I thought it might be helpful if I included a template for the ' while I breathe' section of the work so that you can have a go yourselves. I have simplified the image to make it a bit easier.
Just remember to cut out the grey bits first before cutting out the black lines. You should be able to print the template out onto white paper and then get cutting, as I have reversed the text when you turn the paper over you will have the latin words written the right way round.
​
while_i_breathe_template.pdf
Powered by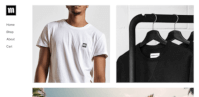 Create your own unique website with customizable templates.